Breastfeeding the unsettled baby.
All babies have times when they are unsettled, but for some babies suffering from 'colic' or reflux can mean they are in a lot of discomfort and extremely unsettled, often for long periods of time.
Although for many babies, reflux and trapped wind are not abnormal, when a baby is becoming distressed by them regularly there can very often mean there is something else behind these issues. These are symptoms of a problem, not a problem or diagnosis in themselves. Identifying the root cause of these issues can help you improve these symptoms.
Challenges and issues with feeding can be the root cause behind symptoms of reflux or colic. Let's have a look at some of the issues with feeding that may be the reason for your baby's unsettledness, and what you can do to improve it.
Check the latch
If babies are not latched effectively to the breast, then this can result in more air being ingested during feeding. Some swallowing of air is normal, during feeding and especially during crying. This can be uncomfortable, particularly for a baby who doesn't have the same means as we do to move around a bit, and discreetly (or maybe not so discreetly) let that trapped air out! Excess air in the tummy will trigger the valve at the bottom of the oesophagus (food pipe) to open to release some of the pressure from the tummy. This can allow that air, but also milk and stomach contents to travel back up the oesophagus and sometimes out of the mouth.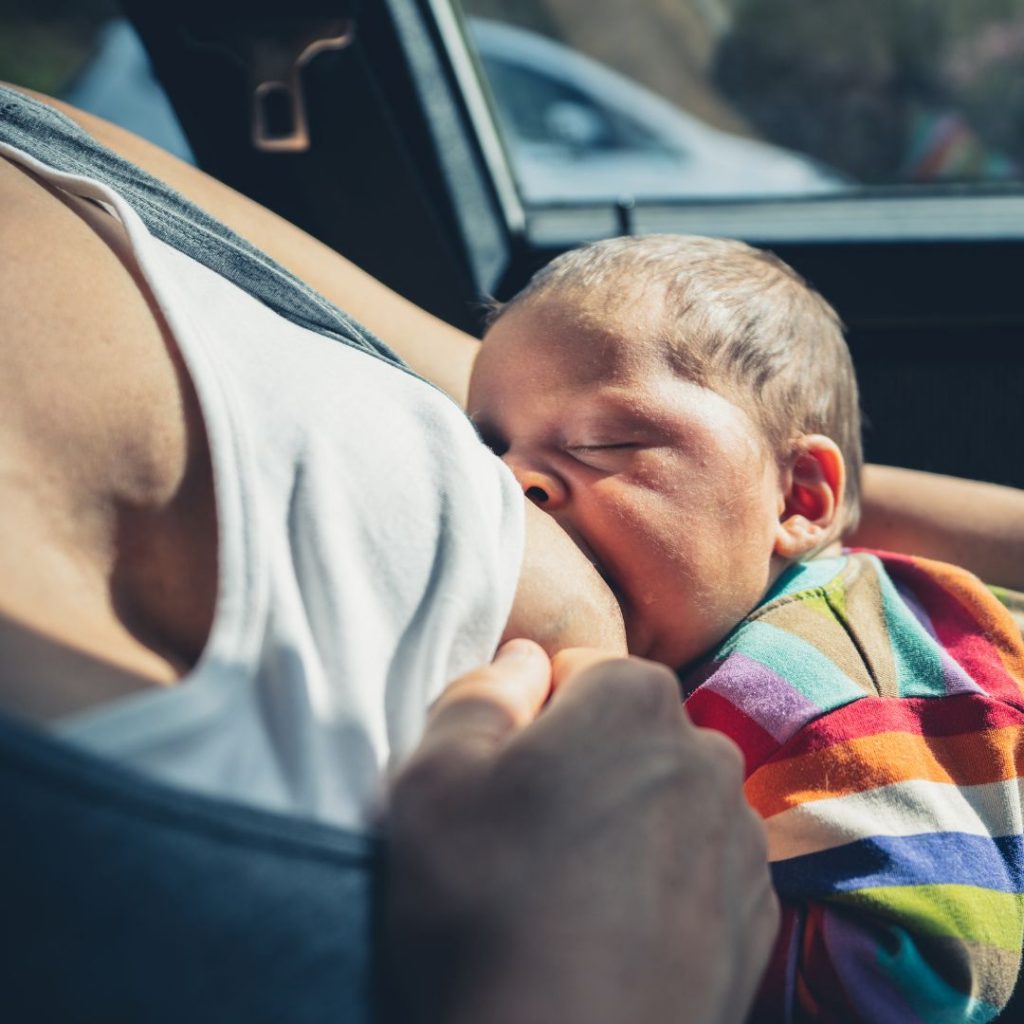 If babies are not latched effectively to the breast, then this can result in more air being ingested during feeding.
Here's a checklist for a good latch
Baby has a wide-open mouth as you bring them to the breast.
Baby's chin is firmly against your breast
Baby has a good mouthful of the breast tissue, not just the nipple in their mouth.
You may be able to see some of the darker skin (areolar) above your baby's top lip
Their cheeks are full and round.
It is comfortable for you, no pain or discomfort whilst baby is feeding.
The nipple is not misshapen or pinched (like a new lipstick shape) after a feed.
Baby is rhythmically sucking and swallowing milk.
Your baby is content during and after feeding, not coming off crying or fussing at the breast.
If your baby is showing any of these signs:
slipping on and off, or down onto the nipple
clicking
spilling milk from the sides of their mouth
fussing/crying at the breast
trying to reposition themselves frequently
not content during or after a feed,
These signs could indicate your baby is not optimally attached to the breast. It is worth getting some breastfeeding support to help you optimise the latch. It's important to remember breastfeeding is more than just what it looks like. How it feels and what is going on when your baby is feeding, are essential elements of a feeding assessment. In some instances, it may be some support with positioning and attachment can improve feeding and so the unsettledness eases as your baby feeds better.
Sometimes issues with latch are more complex and could be due to issues such as tension, caused by your baby's position during pregnancy or from birth, or restrictions such as a possible tongue tie. If you have had support with attachment and positioning and things still are not improving, then getting an assessment from an IBCLC (lactation consultant) may help identify if something more complex is going on.
Is your baby hungry?
What is your baby's nappy output like? Heavy wet nappies, frequent soft and yellow stools?
Output can vary as babies grow but a good rule of thumb is what goes in comes out and after day 5/6 baby should be producing 5-6 heavy wet nappies a day and at least 2 yellow poos the size of a £2 coin. After around 5-6 weeks of age, stool output can vary, but the infrequent output can be an indicator that your baby isn't getting enough milk. This can result in many behaviours we associate with colic and/or reflux such as fussiness during and after a feed, back-arching, and coming on and off the breast. These symptoms may not be due to reflux or wind but infant feeding. These can all be ways your baby is trying to help stimulate the milk. If your baby is showing signs of unsettledness during and after feeding, it's worth considering is this due to milk intake? Monitor the nappy output and have your baby weighed. It may be worth getting some extra support to help increase your milk supply if this is indicated. It is also worth going back to my first point- check the latch, this situation could have occurred if there is an issue with the latch that has meant the transfer of milk isn't happening optimally.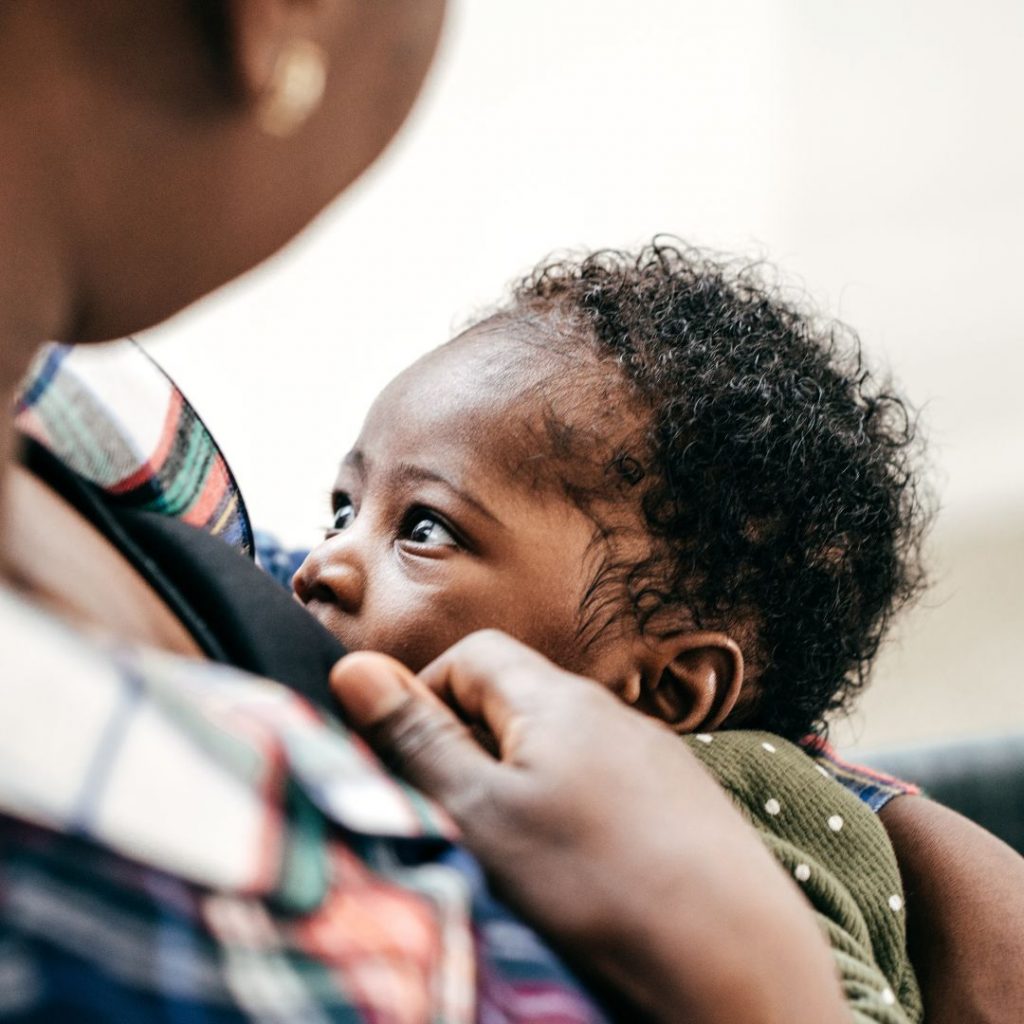 Could it be a flow issue?
Trying to identify when the fussy/unsettledness is happening can help identify the issue that may be causing it. When milk flow is slow this can be frustrating to the baby. They may arch their back, come off the breast and cry. They often wave their arms around or hit and pull at the breast. This could be a baby indicating that they are hungry and want more milk. If they feed well during the milk ejection reflex or let down, (so the part of a feed where the oxytocin hormone triggers the muscle cells around the milk cells to contract and force the milk down the milk ducts and out of the breast), but as the flow slows they begin to cry or fuss, this could indicate they are struggling to feed with a slower flow.
When milk flow is slow this can be frustrating to the baby. They may arch their back, come off the breast and cry.
Getting support to help identify this can also help you work out if you need to increase your milk supply, or again if something such as an issue with latch and positioning requires some adjustment. It may mean a deeper look into why your baby may be struggling to transfer milk after the faster flow of the let-down has finished is required.
What about fast flow?
If you have a fast flow of milk this can result in similar symptoms or behaviours, which we may think are due to reflux or wind, but actually are due to the flow of milk. If the milk enters the baby's mouth very fast, they may come off the breast, choking, coughing or crying. Some babies may do a few sucks and swallows and come off crying, before going back and repeating this pattern of on for a little bit, then off crying and gasping. Some babies may come off and then almost seem to sleep for a bit before wanting to go back on. When babies can't coordinate the suck-swallow-breath pattern at the breast it can lead to excess air intake and air going down the wrong way, causing them to cough/gasp and become distressed.
Taking notice of when this happens can help identify if it could be a fast flow that's causing this. If your baby is happy before the let-down happens, and then again feeds happily after the flow has slowed again, but this coughing, gasping and crying is happening usually a few minutes into feeding, this may be the cause.
Again, going back to point one, check and adjust the latch and your baby's positioning at the breast may be all that's needed to resolve this. Reclining more, having your baby in a more 'uphill' position at the breast, so baby on top, or prone so a 'laid back or biological nurturing position, koala hold, or upright rugby hold are all positions that may help if you think you have a fast flow of milk.
There are two other things that need consideration here:
Firstly, could this be an issue with oversupply? A combination of a baby struggling with a fast flow, maybe explosive, green stools and a very high weight gain may indicate this. Seek support from a skilled breastfeeding counsellor or lactation consultant to identify and address this as any reduction of milk supply should be done with caution.
The second thing to consider is could this be due to a tongue tie?
Tongue tie
If changes to your and your baby's position and attachment do not improve things, could this be a tongue tie? Tongue-tie can result in the symptoms of excess wind and reflux. Babies who have restricted movement of their tongue may have more difficulty coordinating the flow of milk and can often display behaviours as mentioned above as a response to fast flow. Tongue-tie can result in a sub-optimal or shallow latch causing poor sucking and swallowing, frustration at the breast, choking and crying during and after feeds, all signs we may think are caused by wind or reflux, but are actually due to a feeding issue.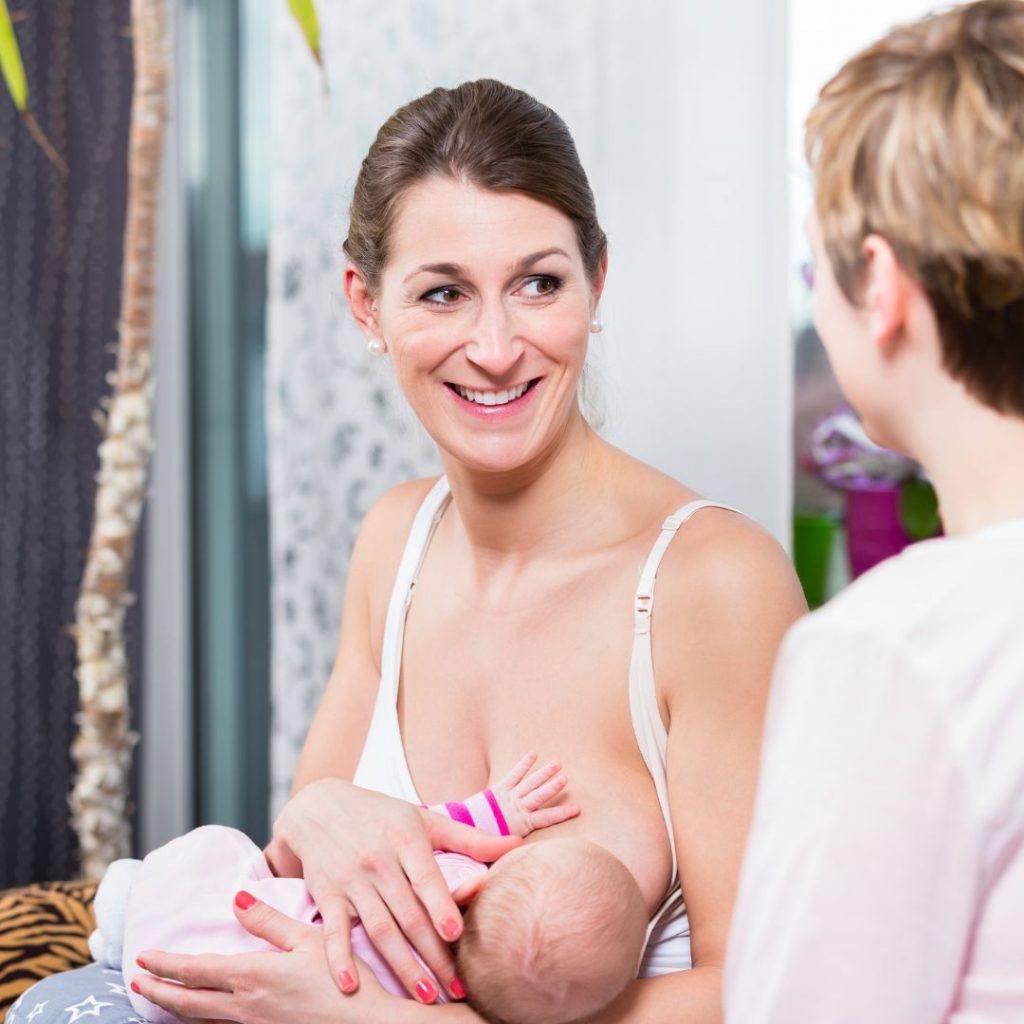 Tongue-tie can result in a sub-optimal or shallow latch causing poor sucking and swallowing, frustration at the breast, choking and crying during and after feeds
Symptoms of tongue-tie can differ. Some parents may have pain and discomfort during feeding, but some may have no pain at all. Some babies may gain weight well, and some may have faltering growth. Your baby being able to stick out their tongue does not mean there's no tongue tie. There are a lot more movements required to feed effectively than just extension of the tongue!
An assessment of a feed and the movement of the tongue is needed by a trained healthcare professional. Not all healthcare professionals are trained in tongue tie assessment. Having a quick look is not a tongue tie assessment. The movement of the tongue and an assessment of a feed is essential to identifying if the tongue is restricted in its movements and if this is impacting feeding. An IBCLC (lactation consultant) or registered tongue-tie practitioner would be the best-placed professionals to help you identify if a tongue-tie is the root cause of your baby's unsettledness.
Get some support
If your baby is unsettled, suffering from excessive wind or reflux and this is causing them distress and discomfort, then identifying the root cause behind it can help you improve not just infant feeding but the parenting journey for all the family. Getting the right support early on, to help you overcome challenges and improve infant feeding, can be key in helping your baby be more settled and ensure your breastfeeding journey can carry on in the way you had intended. Addressing infant feeding issues can reduce the chances of your baby being prescribed medication for reflux/wind that they may not need. If you are unsure of the cause of your baby's unsettledness, then reach out for some support to identify if this could be an infant feeding issue.