A breast milk bath photoshoot is a beautiful way to celebrate your breastfeeding journey or to mark a baby milestone moment! And the good news is you can create your very own professional-looking photoshoot at home!
Breast milk bath photoshoots have grown in popularity in the last few years, and we can see why! When done right, they can be the most magical and beautiful way to capture your little one and symbolise the special breastfeeding journey you've both been on. Are you ready to try it for yourself?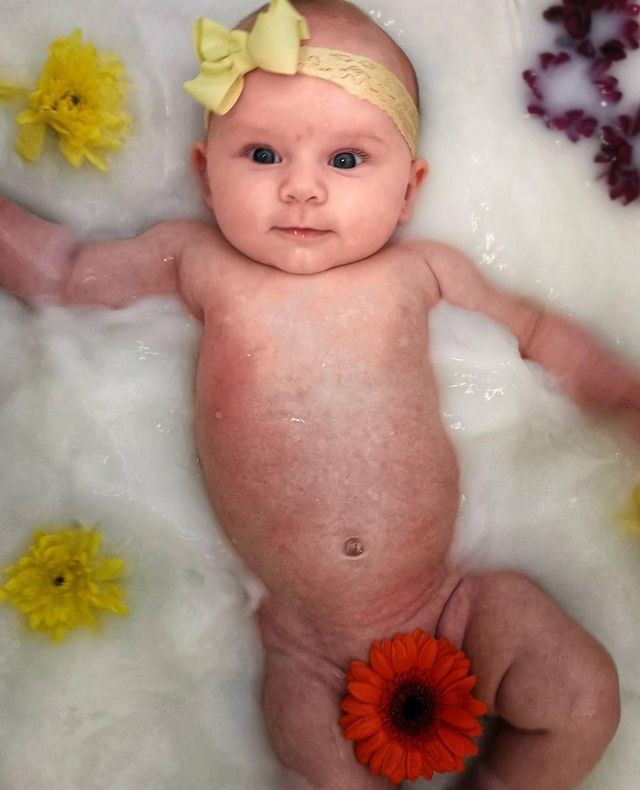 Why choose a breast milk bath photoshoot?
Here are just some of the reasons many parents decide to have a breast milk photoshoot at home
It can be done at home inexpensively
Breast milk is really nourishing for the skin and can even help ease skin conditions
It's a great way to use up out-of-date breast milk
Your baby will probably have lots of fun!
It's a symbolic way to mark 6/12/18 months etc of breastfeeding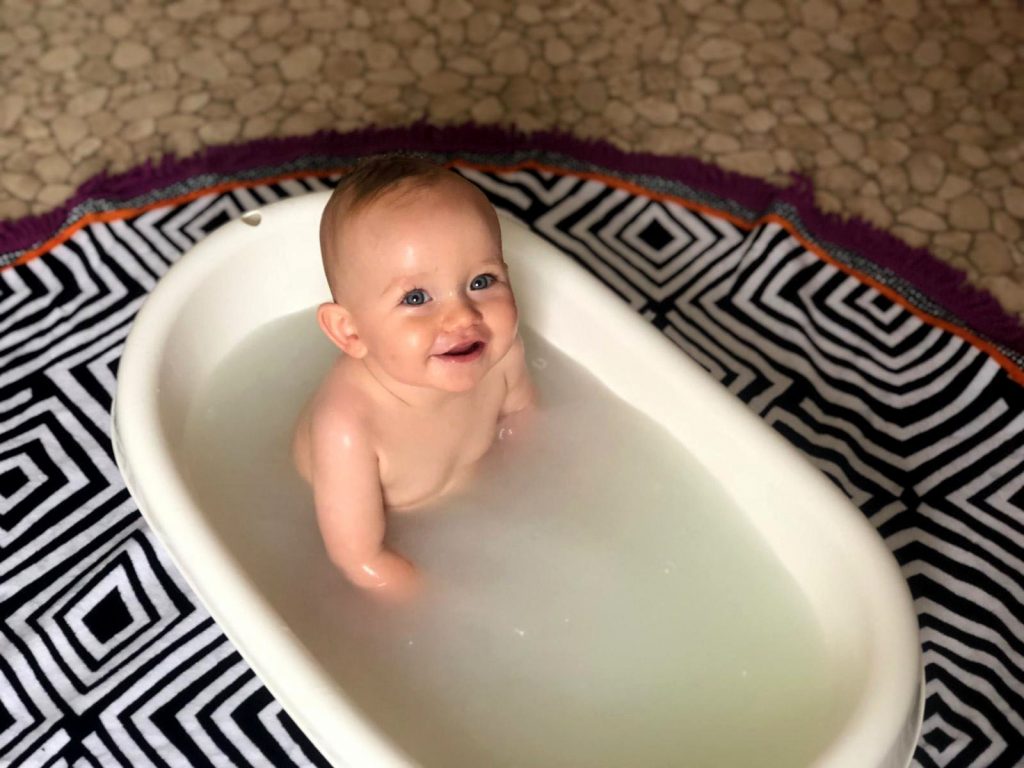 How to create your own DIY breast milk bath
1. Decide where you'd like the photoshoot to happen. Perhaps you'd like it to be in the bath or sink inside the house, or maybe in a steel tub in the garden outside.
2. Pick a bright day for your photoshoot so you have plenty of natural light to take photos in. This is important whether you are taking your photos inside or outside.
3. Add breast milk to your baby's normal bath, making sure the temperature is right. You may find filling the bath just an inch or two is enough. 4oz of breast milk could be all you need to give your bath that distinctive milky look. If you want your bath to look even milkier, you can add more breast milk or even another milk of your choosing (oat milk can be great to use).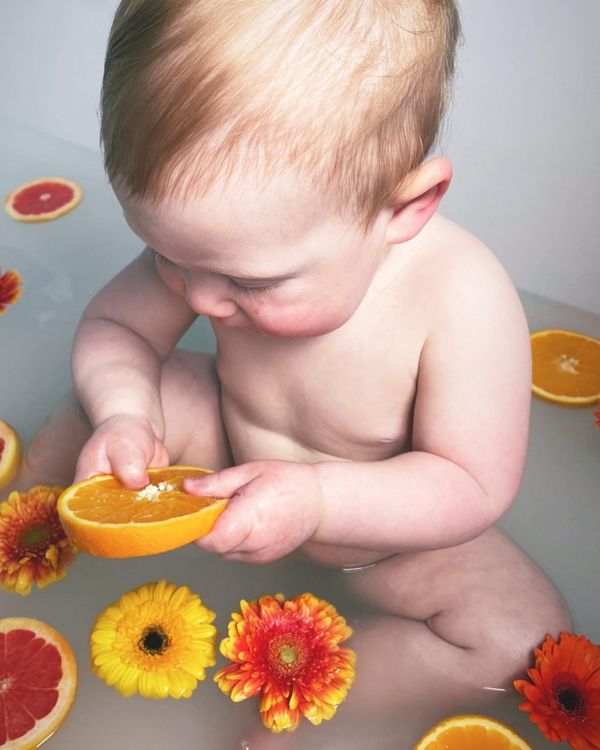 4. Decorate your bath with fresh flowers, fresh fruit or even foliage. You can also use dried fruit or flowers for an equally magical look. Dried rose petals are a popular choice. You may find it helpful to pick a colour scheme.
5. Place your baby in the bath and capture the magical moment in pictures. It may take a while to get that perfect picture so be patient. Try taking pictures from the side as well as from above. You may find it helpful to have someone on hand to help – whether that's to take the photos for you or to help distract baby when needed!
6. Join your baby in the bath if you'd like to make the photo even more special! This can work really well if you have a very small baby, or if you're pregnant! It can be a truly magical way to mark your breastfeeding journey.
Top tips
Add a towel to the bottom of the bath/sink/container for added comfort and to stop your little one from moving around.
Feed your baby before the bath so they are full and less likely to be fussy during the photoshoot. If they are getting fed up, give them a flower or piece of fruit to hold and distract them.