Throughout February, boobingit will be hosting a brand new Instagram live series with Pippeta. Together with some special guests we'll be exploring topics around pregnancy, birth and breastfeeding.
Breast pump brand Pippeta was founded by Aimee Cestrone in 2020 and since then the brand has gone from strength to strength, having won multiple awards for their breast pumps and weaning products along the way. In the first Instagram Live event we'll be sitting down with Aimee, who is pregnant with her third baby. She'll be talking about her own pregnancy, birth and breastfeeding experiences – and how she feels about becoming a mama of three!
Join us for live interviews throughout February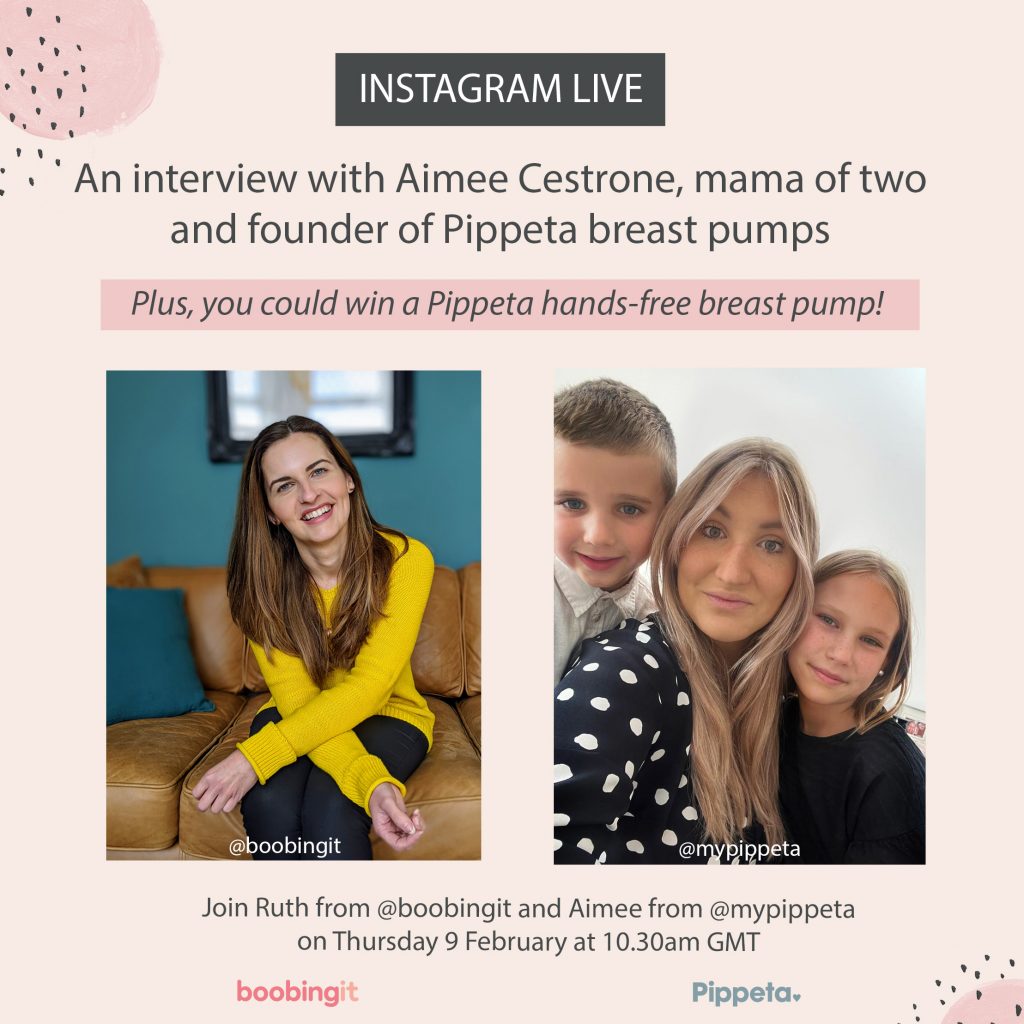 Thursday 9 February
In the first instalment of the series, we'll be sitting down with Pippeta Founder Aimee Cestrone on Thursday 9 February. Aimee is soon to be a mama of three and whilst it's an exciting time for Aimee, it's also a nerve-racking time too. We're going to chat to her more about her pregnancy, breastfeeding plans and how prepared she feels for entering this new phase of motherhood.
Thursday 16 February
On Thursday 16 February we'll be speaking with Emma from The Naked Doula about planning and preparing for a positive birth experience. She'll be sharing her tips for getting in the right mindset for giving birth.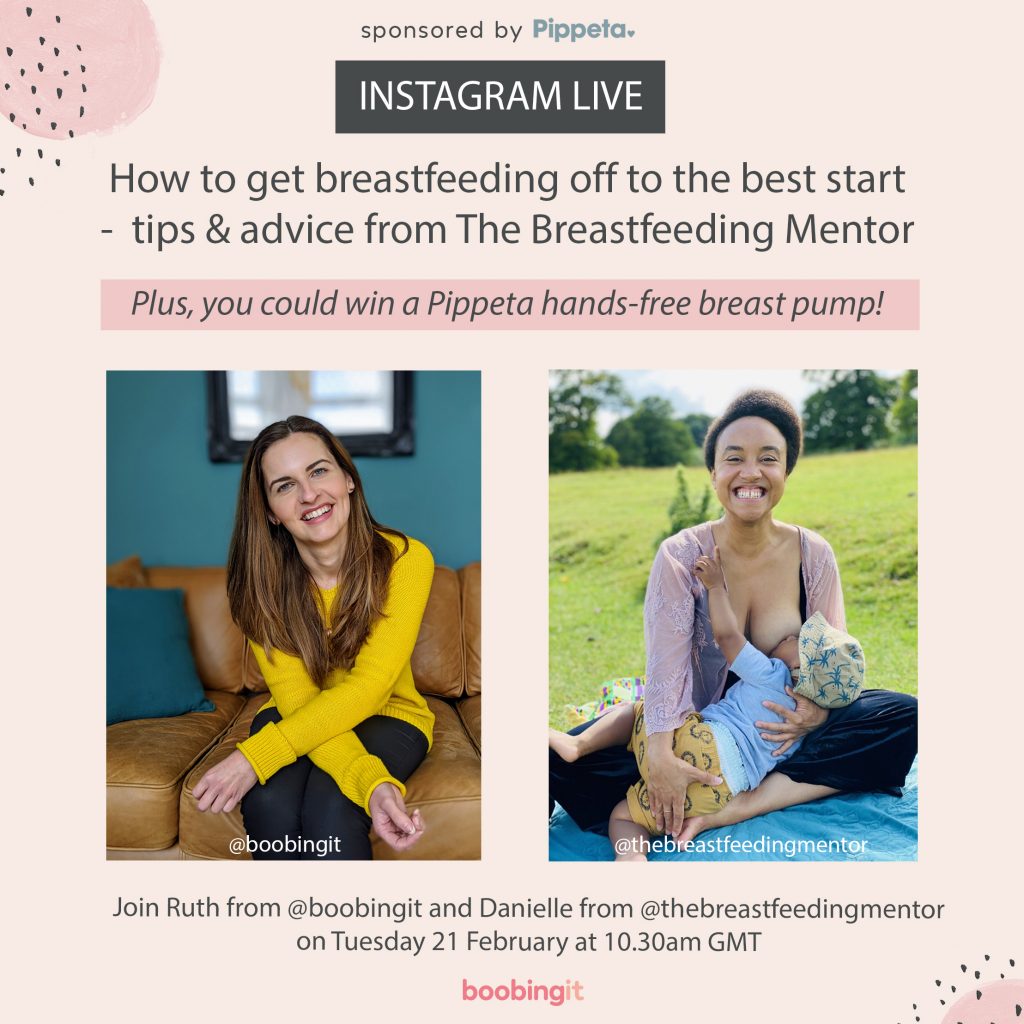 Tuesday 21 February
In the final instalment of our live series with Pippeta, we'll be joined by Danielle from The Breastfeeding Mentor. Danielle will sharing her advice for getting breastfeeding off to the best possible start. She'll also look at how to combat those common challenges when establishing breastfeeding. Join us on Tuesday 21 February for this event.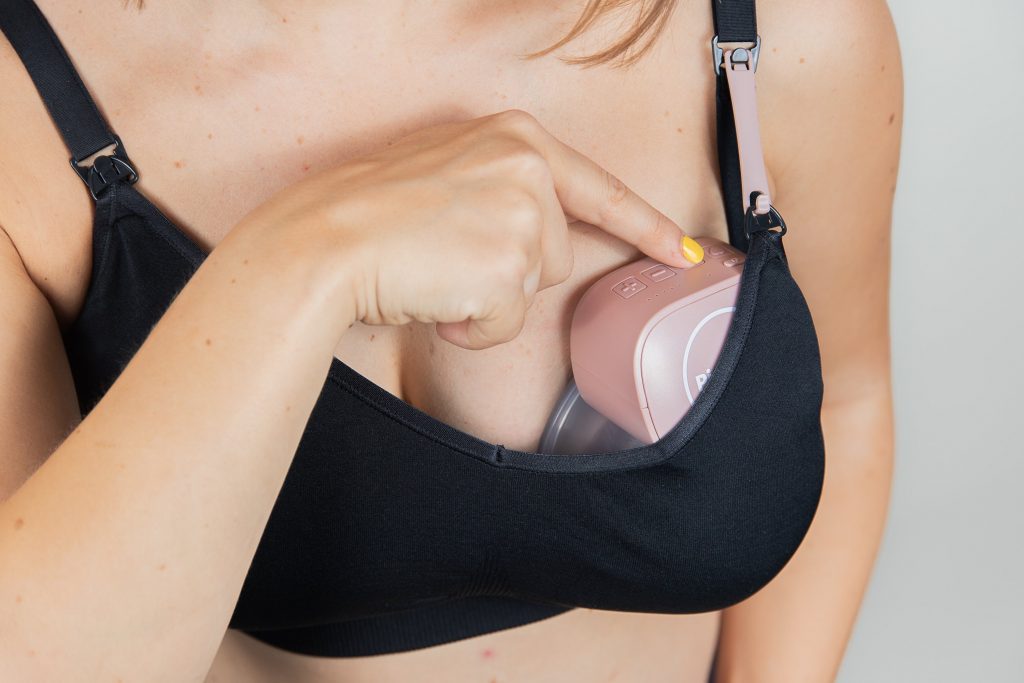 Be in with the chance of winning a breast pump
Throughout the Instagram live events we'll also be giving you the chance to win your very own Pippeta hands-free breast pump. The award-winning Pippeta pump makes it possible to pump while on the go. This small and light-weight pump can be worn inside your nursing bra, with no tubes or wires – it's truly hands free! Be sure to tune in to our live to find out how you can win!
Join us here
Join us throughout February for our Instagram Live series exploring pregnancy, birth and breastfeeding