Join us for an Instagram Live interview with Lactation Consultant Alice Lucken from Baby et Al, where we'll be talking all about breastfeeding an unsettled baby.
Alice is an infant feeding specialist and Lactation Consultant, specialising in supporting families with unsettled babies and infant feeding challenges. Join us on Thursday 16 June at 12pm GMT.
Join us for an Instagram Live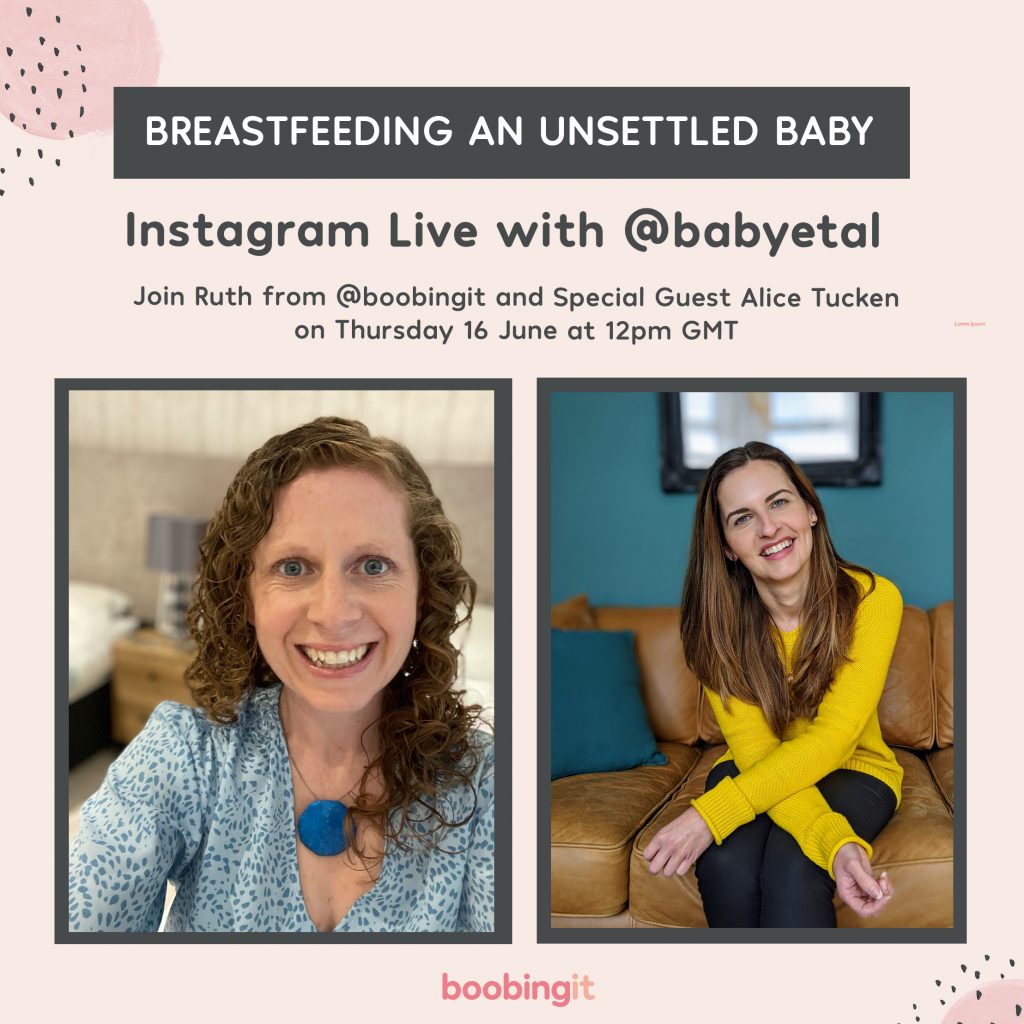 Alice started out her career as a Nurse and was a Health Visitor for ten years before training as a Lactation Consultant so she could fulfil her wish of helping people have successful feeding journeys. Having had her own unsettled baby and understanding how difficult it was, Alice is passionate about helping other families in similar circumstances.
On Alice's website babyetal.co.uk and Instagram @babyetaluk you'll find her regularly sharing information on infant feeding challenges, including Reflux, Colic and Allergies and we'll be touching on each of these during our Instagram Live together.
Alice will also be sharing her tips and advice on breastfeeding unsettled babies, and she'll also be discussing her exciting new programme specifically tailored to parents of unsettled babies.
Join Ruth from boobingit and Alice at 12pm GMT time on Thursday 16 June. Come with questions and we'll see you there!