To mark World Prematurity Day we're hosting a special live interview on the boobingit Instagram page. Our special guest will be Georgie Withers, paramedic and mama to one-year-old Freya who was born prematurely at 30 weeks, weighing 2lbs 10oz. Georgie will talk to us about her pregnancy, birth, and breastfeeding journey with Freya – detailing the highs and lows.
What is World Prematurity Day?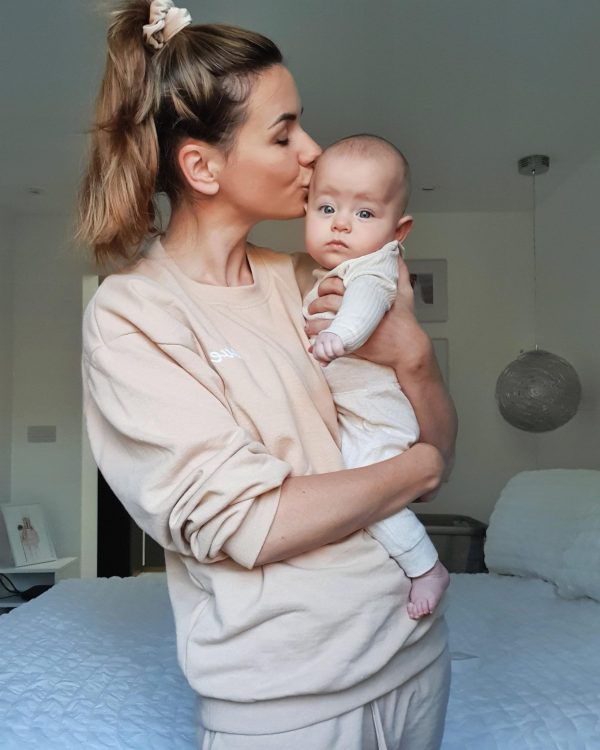 World Prematurity Day first took place in 2008 and since then it has been celebrated every year on 17 November. The day exists to raise awareness for the millions of children every year who are born prematurely.
The global theme for 2021 is: Zero Separation. The goal is to keep parents and babies born too soon together.
You can find out more about World Prematurity Day here.
World Prematurity Day exists to raise awareness for the millions of children every year who are born prematurely.
Breastfeeding a premature baby
Establishing breastfeeding can be challenging for a premature baby and their parent. However, it is possible with the right support and encouragement. Whilst a premature baby may be unable to nurse at the breast to begin with, the breastfeeding parent can still give their baby their own breast milk or even donor breast milk.
In NICU, parents will be encouraged to hand express colostrum (first milk) to give to their baby via a syringe. It is this colostrum that is very important to a baby's immune system as it is rich in white blood cells and crucial antibodies to help them fight disease and infection. From there the breastfeeding parent can begin to pump to help bring their milk in. The expressed breast milk can then be fed to their baby via a tube into their stomach. Pumping will need to occur regularly in order to build up a good milk supply for your baby.
As a premature baby grows stronger, putting them to the breast to nurse will be important to establish breastfeeding. It can take a while for a baby to learn to latch on and suck but with persistence and practice, this can happen and result in a successful breastfeeding journey. Check out these tips on how to get started with breastfeeding a premature baby.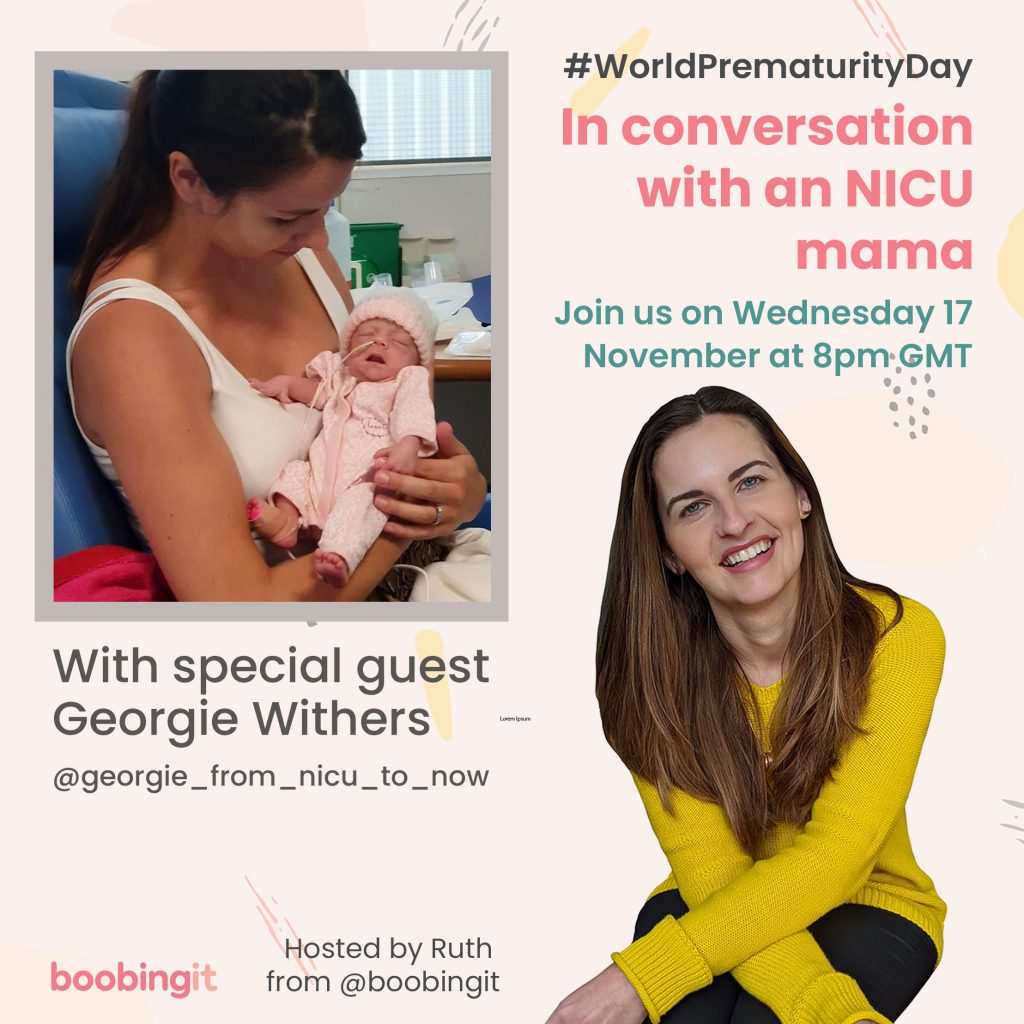 Watch on Instagram
Join @boobingit and @georgie_from_nicu_to_now on Instagram for our live interview – Wednesday 17 November at 8pm GMT. It'll be a great chance to ask questions and gain a better understanding of what a premature baby and their parents go through. We'll also look at the relevance of this year's theme: Zero Separation.
Can't watch live? You'll be able to catchup and watch the interview at anytime as it will be saved to boobingit's IGTV.