Disney, the most magical place on earth, right? The place many of us dream of taking our children – and where you can unleash and have fun at ANY age.
Whether it's Disneyland Paris, or Disney World in Orlando, you'll never experience a trip quite like a Disney vactation! It's a full on holiday that will see you walking miles around the parks, eating tons of yummy snacks, riding awesome rides, meeting much-loved characters and buying souvenirs to bring home. But amidst all the magic-making, what's Disney like for young families and for breastfeeding mamas? Are there appropriate facilities to feed your baby privately when the crowds get a bit too much? Do mamas feel happy and confident to feed in public at Disney?
We asked some of our well-travelled boobingit mamas about their breastfeeding experiences at Disney, and here's what they had to say….
Breastfeeding in front of the castle, Disneyland Paris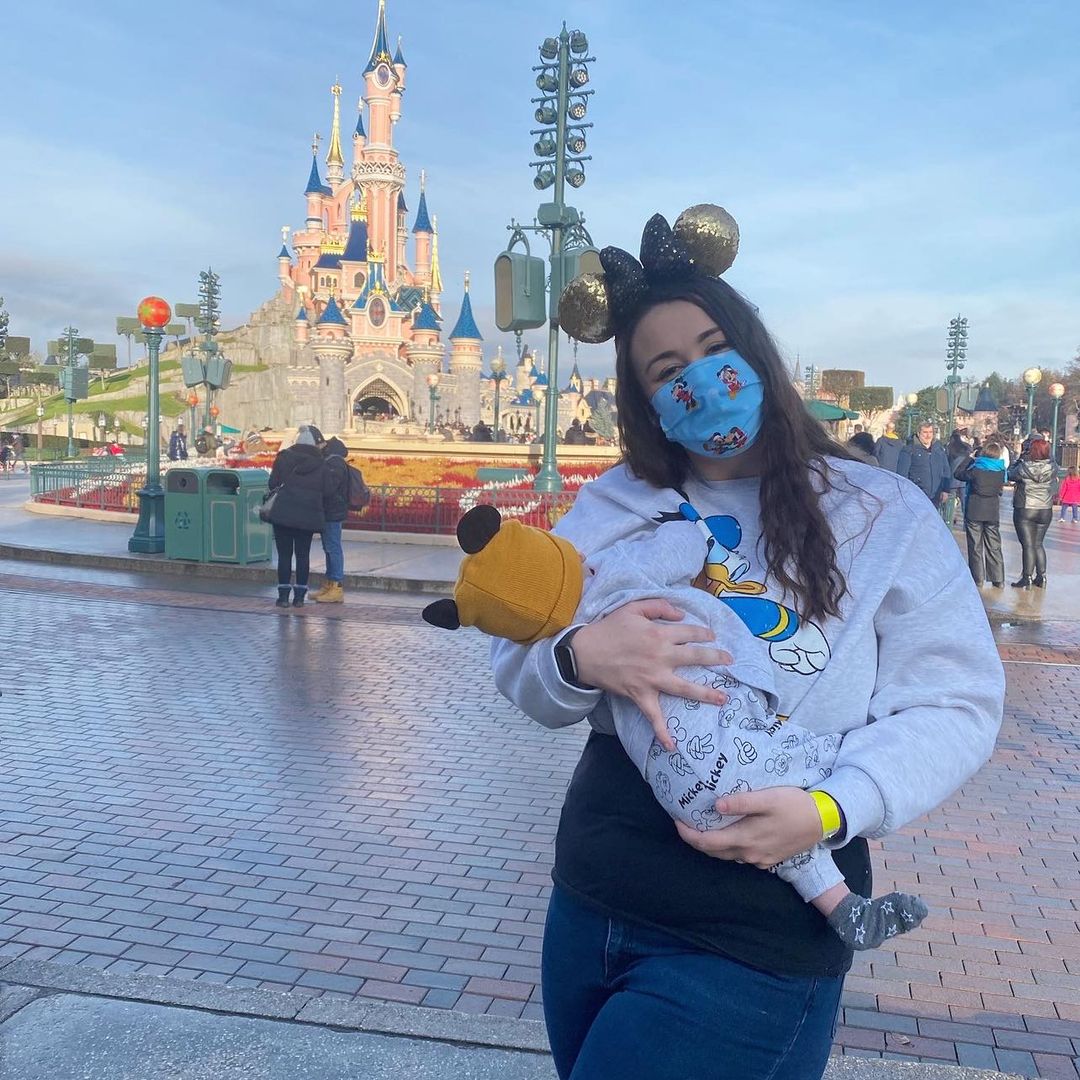 "Here I am feeding my youngest boy Harvey in Disneyland Paris. Whilst in Disney I had to feed him where and whenever he needed it. When he started fussing in-front of the castle I just knew I had to feed him right there & then and that this photo would be magical for years to come.
This is my favourite photo of us feeding! It was an amazing feeling to do such a magical thing in one of the most magical places on earth. It's a moment I'll never forget!" says Hayley Ballard-Williams from Mummyhood UK
Breastfeeding twins at the Polynesian Hotel, Disney World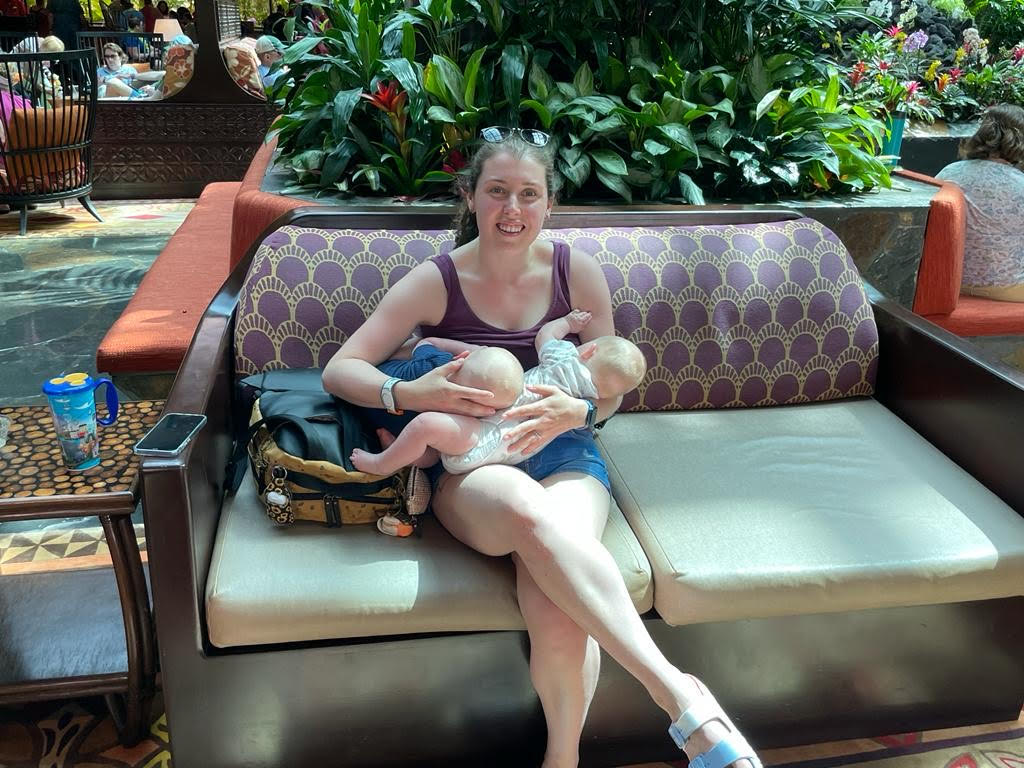 "It was one of the most supportive places for breastfeeding. I fed all over the parks and resorts and really developed my confidence and ability to tandem feed whilst out and about. There are baby care centres at each park and they are fantastic if you need to take a break or want some privacy. I've been to Disney twice whilst feeding my twins and received so many positive comments. At home, when people see me feeding twins I usually get either silence or "you've got your hands full", while we were in Disney people would say things like "what a blessing to have twins" and generally very supportive comments about feeding. I was feeding while waiting in line for my ticket to be checked and a lady came over and said "You've got this!" and smiled.
I'm still feeding. We're going to Disneyland Paris in July, so I'm interested to see how they are breastfeeding wise and we're back to WDW in October and very much looking forward to it." says Sarah Gibson Barlow
It was one of the most supportive places for breastfeeding.
Breastfeeding in the queue for Peter Pan, Disneyland Paris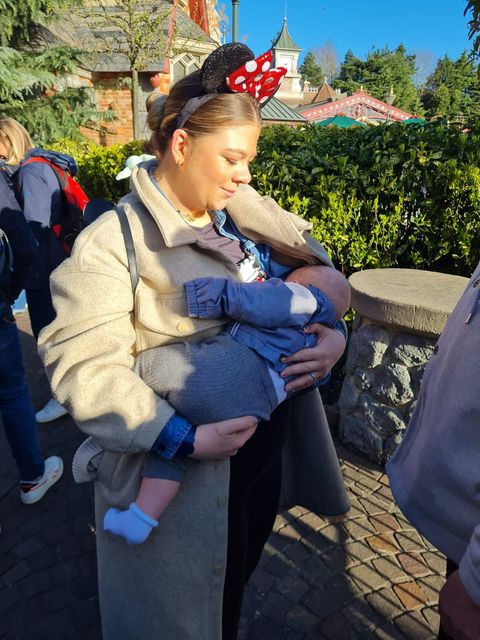 "I went to Disney with my Mum and dad as a child before my mum passed away when I was 10. So to return with my 3 year old little girl and 4 month old was so special. After PND stopped me breastfeeding my daughter 3 years ago I am so proud to still be feeding my son now at 7 months. It felt so powerful to be able to feed him in queues, while watching parades, while out for dinners and at the same time still making memories with my whole family.
After pushing through the tough first few months and focusing on the day where breastfeeding would become easy, I couldn't believe I had made it to the point where we were waiting in a 40 minute queue for Peter pans flight and I could feed him standing up and loving every moment!" says Nicole Brunning
It felt so powerful to be able to feed him in queues, while watching parades
Breastfeeding in the baby centre at Disney World, Orlando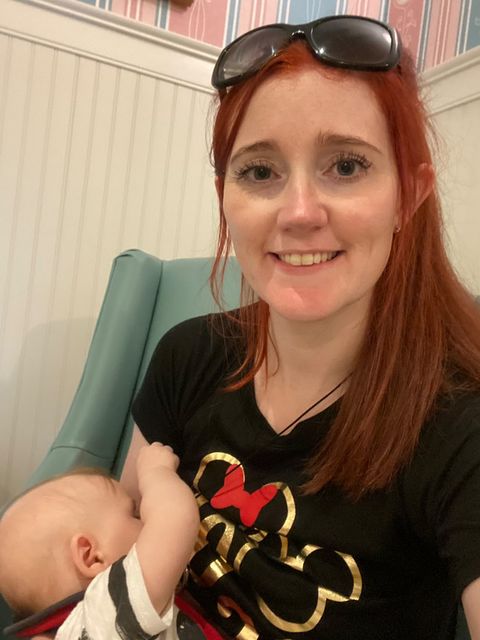 "We went to Walt Disney World in Florida when my son, Jack, was four months old. Each park has a baby centre facility and they include comfortable and quiet nursing spaces. We spent lots of time in the baby centre breastfeeding and making the most of the air conditioning, which was essential in the very hot weather." says Jemma Taylor
You can read Jemma's breastfeeding story here.
Each park has a baby centre facility and they include comfortable and quiet nursing spaces.
Breastfeeding in Disney Springs, Orlando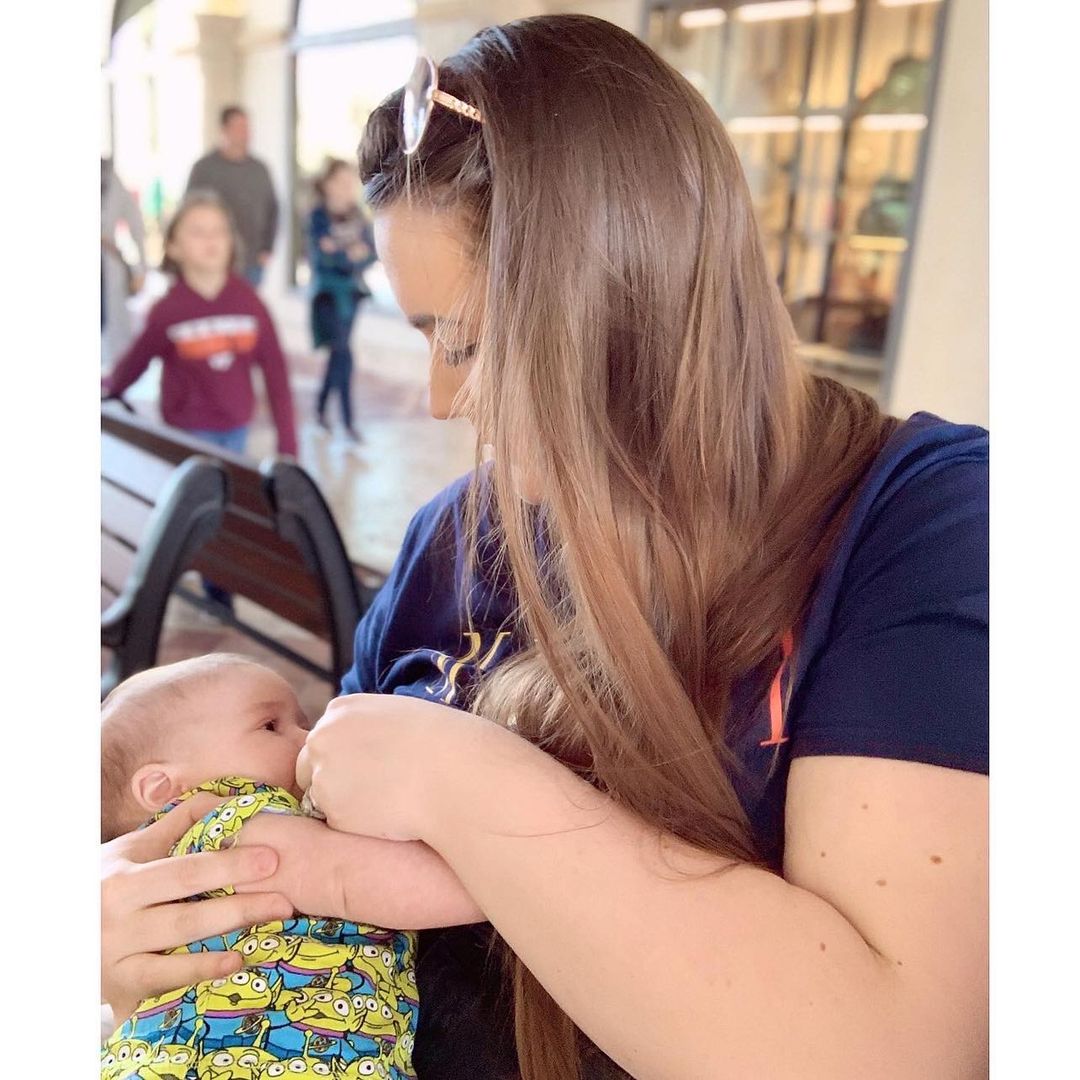 "Feeding my first child, Toby, in Disney Springs was quite nerve wracking to begin with as it was one of my first times feeding him so publicly but once I started I was so relaxed and everyone was so friendly smiling at us as they walked past. We came home and two days later, we went straight into lockdown in the UK." recalls Hayley from Mummyhooduk
Breastfeeding in front of the Tree of Life, Disney World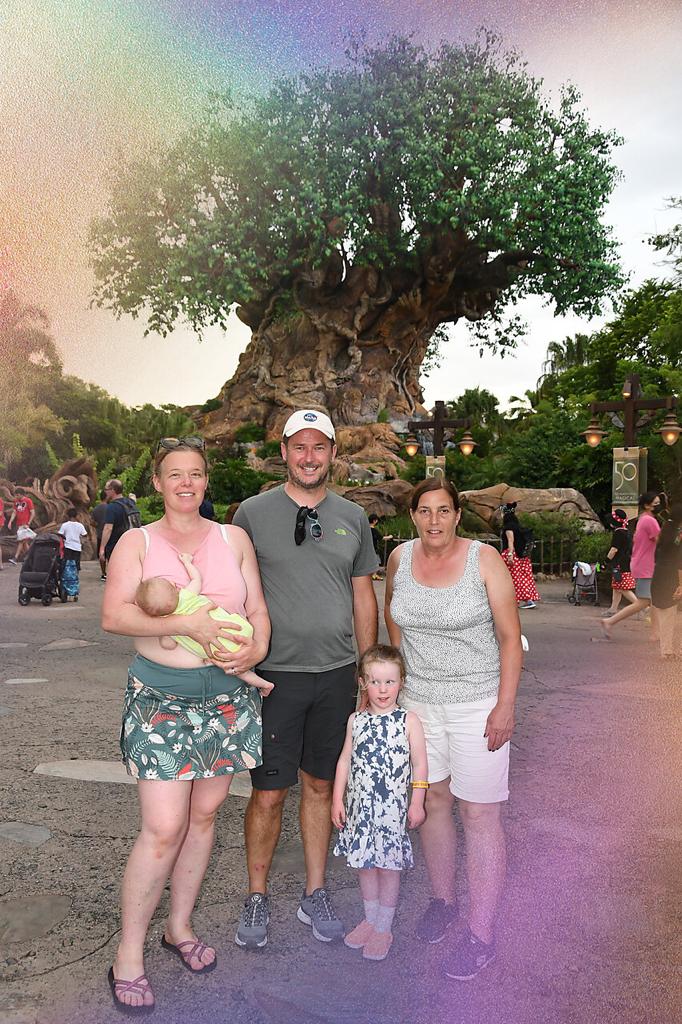 "I knew feeding facilities were available if needed (actually really good ones, A/C, free water, chairs, vending machines for baby essentials etc) but we were on a trip with lots of family, my just turned 4 year old and 4 month old.
Although I like to think that I was a seasoned breastfeeder as I had fed my little girl till 3, we hadn't long fully established breastfeeding with Morris. We still struggled with latch a bit and I was worried it might cause some issues combined with the distractions around. However due to the high heat he needed to be kept hydrated and honestly nobody batted an eyelid and it was great to see lots of other parents doing similar." says Charlotte Wayman
You can read Charlotte's breastfeeding story here.
Breastfeeding on the Pirates of the Caribbean ride, Disney World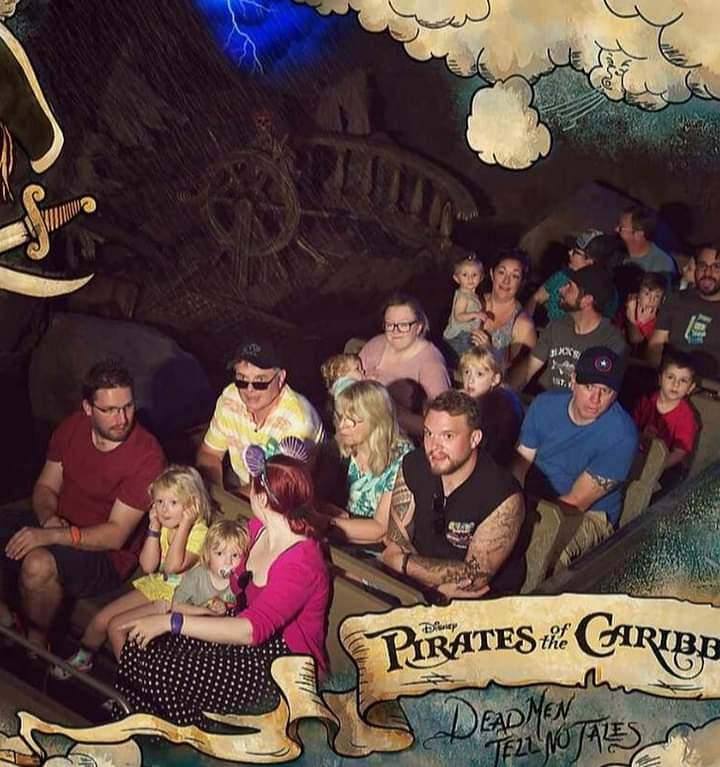 "At first I was quite nervous about breastfeeding at Disney world. Mainly because I was in another country and wasn't too sure how it would be received. I'd never worried about breastfeeding at home in the UK as the law states it's illegal to ask someone to stop breastfeeding. I was nervous being in another country breastfeeding a toddler when breastfeeding in public is already an emotive topic anywhere.
I honestly didn't come across any negativity though and sat down to feed my little boy whenever he needed, including on the pirates of the Caribbean ride, which I think will be my favourite memory ever!" says Carlé from Body Beautiful You
.