On the podcast this week I get to chat about breastfeeding older babies and children with Emma Pickett, a breastfeeding advocate whom I've admired for a long-time. Not only is Emma a breastfeeding counsellor and IBCLC, she's also the Chair of the Association of Breastfeeding Mothers and author of the 'The Breast Book: talking to young people about the when, why and how of breasts'.
I wanted to have Emma on as I'd heard she was writing her latest book, which is going to centre on breastfeeding beyond six months – what some might consider extended or long-term breastfeeding. It will be primarily aimed at healthcare professionals to improve their awareness and understanding of the benefits of breastfeeding past six months, but it will also be a helpful resource for parents too.
During the course of our chat, Emma sheds light on the realities of breastfeeding older babies and children, and the benefits that can be gained from it. She explains what is meant by the term 'natural-term breastfeeding' and why in western societies we aren't used to seeing or hearing people breastfeed older children.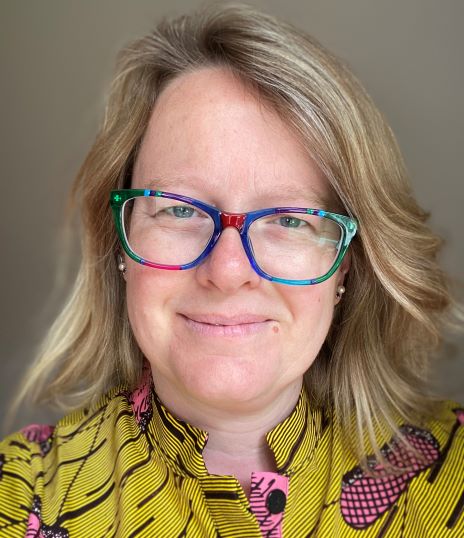 We also have a frank discussion about the impact the Covid-19 pandemic has had on breastfeeding, and what happens when our breastfeeding choices are not supported by those around us.
"There's absolutely no reason why anyone should feel like they need to stop breastfeeding before they want to – it makes no scientific sense. Yet we continually get weird cultural messaging telling us to stop."

Emma Pickett IBCLC
Listen to the episode here
Emma's key talking points
The lack of information available on breastfeeding older children and why there exists the idea you only breastfeed for the first six months
Ways in which the pandemic has affected people's breastfeeding journeys
How society and culture influences our decision to start/stop breastfeeding
The reasons behind why friends & family may not be supportive of our breastfeeding choices
Effective ways to deal with criticism about breastfeeding – both online and offline!
Benefits of breastfeeding longer-term and how you can find the right support
Suggestions on how to wean an older child off the breast in a gentle and nurturing way.
References
During the podcast episode Emma mentions the following studies and articles:
Dr Natalie Shenker's study showing very little change in nutritional composition of breast milk from 3 months to 2 years: Metabolomic and Metataxonomic Fingerprinting of Human Milk Suggests Compositional Stability over a Natural Term of Breastfeeding to 24 Months
The Philippines study that showed school readiness improved with longer-term breastfeeding i.e. positive social impact from continuing to breastfeed: Breastfeeding and later psychosocial development in the Philippines.
Emma's article on weaning toddlers: Weaning toddler Bob and pre-schooler Billie: how do you stop breastfeeding an older child?
Would you like to sponsor the boobingit podcast?
We're the UK's first and only breastfeeding podcast!