"People had to fight tooth and nail to have breastfeeding normalised on Instagram"

This week's guest on the podcast is Emma from the hugely popular Instagram account @a_mothers_tale. Emma lives in Scotland with her husband and three boys. She is known for her real, honest, and often funny accounts of motherhood!
Emma is currently breastfeeding her youngest son and would regularly share their journey on her social media accounts. Back in September, she got the shock of her life when a video of her breastfeeding her boy on TikTok was taken down for 'indecent exposure'. She was subsequently banned from the platform.
Understandably, Emma is not taking this lying down and is now petitioning for change. She talks about this and more on the podcast!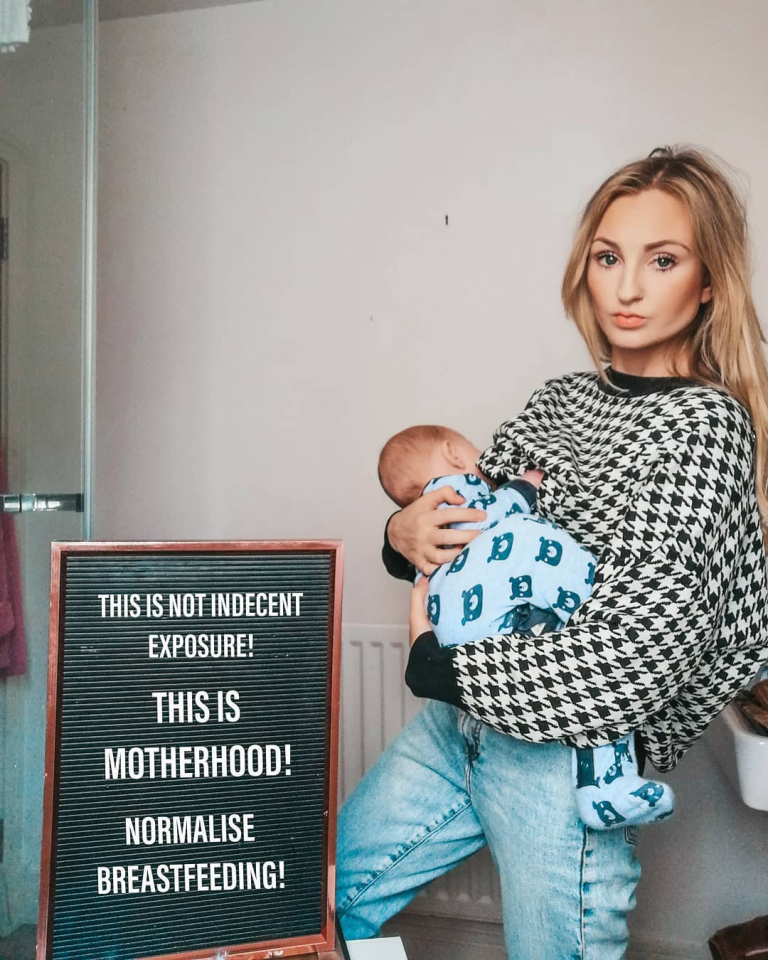 In this episode…
In this episode we talk about the breastfeeding video fiasco on TikTok and why people's breastfeeding images and videos are so often removed from social media platforms for being unacceptable or 'offensive'. What do social media giants need to do to better protect and support people who choose to breastfeed? Emma talks about the power of community and how her followers are backing her to push for change and to normalise breastfeeding on social media.
We also chat about Emma's recent bout of Mastitis which left her hospitalised and separated from her baby son due to Covid-19 restrictions. We look at why this shouldn't be happening and why again, change needs to happen. Emma reflects on how amazing her Instagram community is and how they've gotten her through these tough times and encouraged her 'not to quit on a bad day'.
Listen to the podcast
The boobingit podcast episode is also available to listen to on Spotify, Apple Podcasts, Google podcasts and more.
Emma's key talking points
What it's been like breastfeeding all three of her boys and how this third journey is her hardest yet
Coping with recurring mastitis and the trauma of being admitted to hospital and separated from her baby
The power of a social media community to inspire and empower people to breastfeed
Uncovering the lack of continuity around the treatment of breastfeeding images and videos on TikTok, Instagram, and other social platforms
The need for appropriate social media guidelines to support and protect breastfeeding people.
Find out more
You can follow Emma's Instagram account here: @a_mothers_tale. You can sign her petition to Normalise Breastfeeding here.