For me, breastfeeding was the optimal way to feed my children. However, breastfeeding is a skill to be learned and I found first hand that it does not always come naturally. I learnt so much from my experience feeding my first daughter and so when it came to having my second little girl I made sure I had the right support to breastfeed successfully.
I didn't have any frame of reference for breastfeeding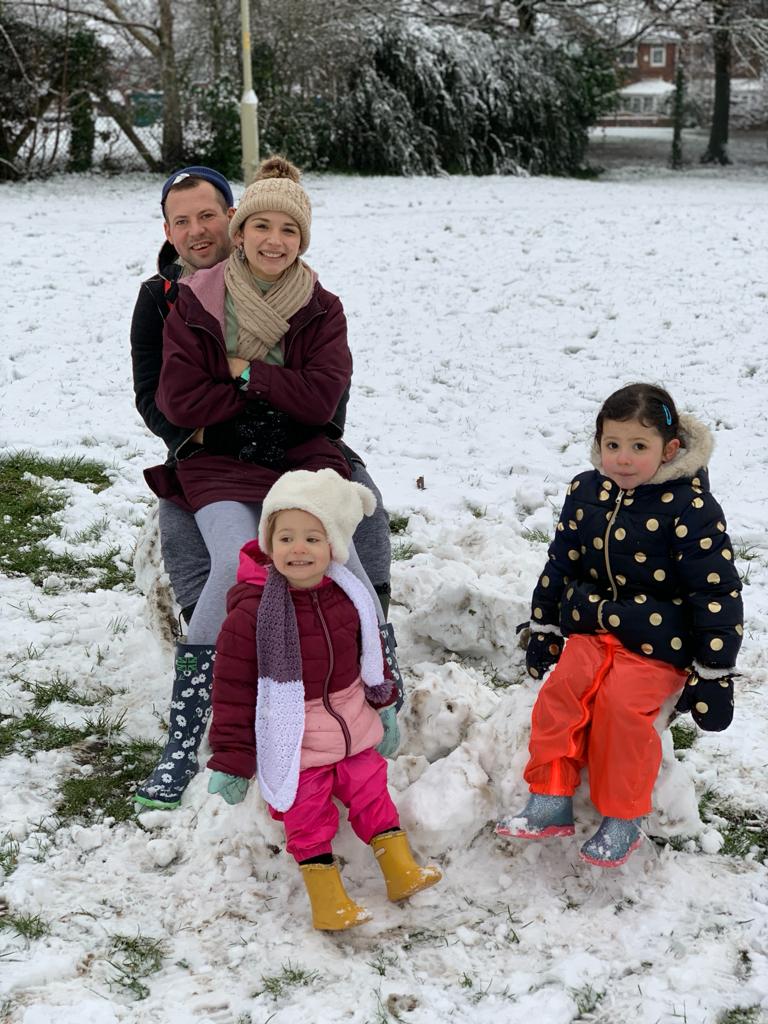 Culturally, the UK has one of the lowest rates of breastfeeding and I am not surprised. Unfortunately, I feel that this is a result of our societal views.
Before I had children, I had not spent a lot of time around babies but when I did come across infants, it came hand in hand with bottles. I knew that my mother had breastfed and used formula with me (called mixed feeding or combination feeding) but we had not spent a lot of time talking about it. And when you see babies in the media, they are almost always drinking milk from a bottle. Our society does little to normalise breastfeeding and this may have had an impact on my breastfeeding success.
Our society does little to normalise breastfeeding
I was intent on breastfeeding but wasn't prepared for what would be involved
Before I had my first child, I knew that I wanted to breastfeed her. As a bit of a rule book follower and knowing the 'breast is best' health message, I knew that it was what I wanted to do. I went to the breastfeeding work shop at the hospital and this confirmed my desire to breastfeed. I could not wait to experience the magical moments that the midwives told me about. Unfortunately, my preparation for breastfeeding stopped there. I had not read any books or spent time researching breastfeeding and after a natural but emotionally traumatic birth, I found that breastfeeding may not be so straightforward after all.
I stayed one night in hospital and breastfeeding seemed to be going well to begin with. We nursed whilst I was being stitched post-birth and it was a magical moment. I had fallen in love and I continued to feed her responsively during the short stay. I felt relieved that after the whirlwind of labour and birth, I was able to focus on enjoying our nursing sessions.
Once home breastfeeding became so painful
Unfortunately, once I went home, we began to experience feeding challenges. The breastfeeds were painful. They did not start that way immediately but got progressively worse during each feed. My daughter would be at the breast for a long time, growing frustrated as I tried to unlatch her and put her back on again. I found this experience devastating and I spent a lot of time crying. I felt cruel and as though I was not doing enough for her. Various midwives told me that she did not appear to have tongue-tie, a new word for a new parent.
I got to a point where I was sat in the bath, desperately dreading the next feed and in a very emotional state. I had lost the motivation to succeed and I feared the impact that all my emotions would be having on her. With this in mind, my husband and I impulsively made the joint decision to buy formula along with all of the paraphernalia required to use it and to end the breastfeeding journey that I had desperately wanted to achieve.
I had lost the motivation to succeed and I feared the impact that all my emotions would be having on her.
Happy mum, happy baby?
At the time, 'happy mother and happy baby' came to mind and it was the advice I heard from plenty of people around me, including the health professionals and I just instantly wanted that to be the case.
One friend who had given birth a day before me and who went on to breastfeed successfully, suggested that I go to a breastfeeding group. Something about going out with my new baby and my failed attempts at feeding during the first few days of her life just felt too overwhelming and I did not go. I could not muster up the courage. I felt that we had reached a reliable and viable solution for our breastfeeding troubles but even now, I wish I had gone about it differently. During the latter part of the first week, once my milk came in, I would often end up trying again with great optimism, only to find that it was just as painful as before.
In hindsight, I wish we had contacted a lactation consultant (a term I was not familiar with at the time) or tried expressing until we received further support. However, as a new mother who had not spent any time in the company of breastfeeding women or babies in particular, I felt that the normal alternative to these challenges was to bottle-feed instead. The thought of expressing made me incredibly anxious as I feared that it would take time away from us when I could be bonding with my baby.
I began to obsess over what I felt I should have done
Once we had made the switch, I felt that even her bottle-feeding ability was affected. I found out that I could self-refer to see a tongue-tie specialist at the hospital and the result was that she did have a posterior tongue tie that would have caused me pain. I was upset about the decision we had made and months down the line.
It wasn't long before I began to obsess over things. About how I wished I had stuck it out or tried to re-lactate. Saying that, I was enjoying my daughter and the strong bond that we had formed nonetheless. However, I knew that with my next child, I would learn from my experience. I would make sure that I had the right support and the right information to hand to make it work.
It wasn't long before I began to obsess over things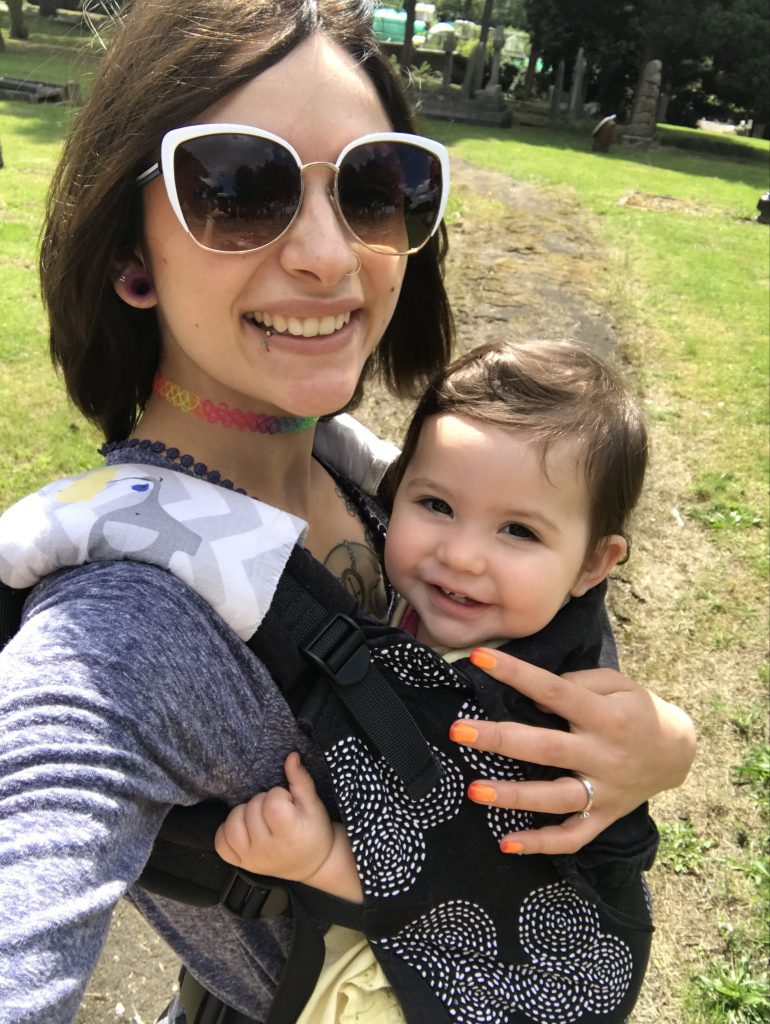 I also remember a conversation that I had with a breastfeeding counsellor on the helpline months down the line. She reminded me that I had breastfed. It may have only been for a couple of days but I had breastfed my baby and she had received all the immunological benefits from the colostrum she would have received. And of course, there was the wonderful bonding that would have taken place too. This is still a great achievement and I am proud of it. Having this experience has allowed me to reflect on the importance of responsive parenting to encourage the bonding process with your baby, even if you are not able to nurse at the breast.
Having the right support to breastfeed successfully was crucial for me with baby no.2
When I fell pregnant with my second child, I set about ensuring I had the right support to breastfeed successfully. I enlisted the support of my close friend, a breastfeeding peer supporter, and had the tongue-tie specialist's number at hand. Aswell as that I also used antenatal hand expression twice a day from 37 weeks to build up a reserve in case I needed to give my daughter milk whilst waiting for support.
I gave birth naturally again in a birthing pool and found that I had a much more pleasant experience using hypnobirthing techniques. My second daughter beautifully performed the breast crawl and enjoyed plenty of time at the breast.
Thankfully, at the hospital, the midwife informed me that she had posterior tongue tie and we had an appointment booked for five days later. Breastfeeding in the meantime was painful, too painful in the end to persist with, so I hand-expressed around the clock and fed my daughter using a syringe. It was an emotional week where many times, I wanted to give up but I knew I would be devastated if I did. Not only did I have to deal with worrying that I would fail her but I was also juggling the emotional turmoil that came from having to divide my attention between both my children. It was all new territory and emotionally exhausting.
After visiting with a lactation consultant, I never looked back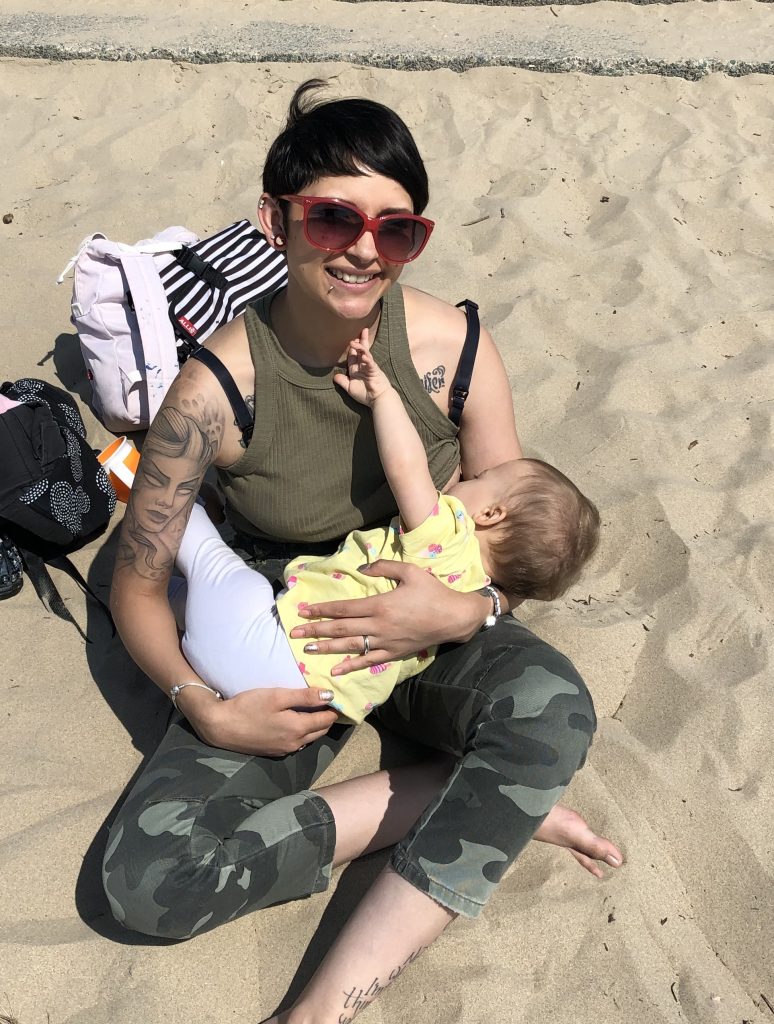 After the tongue-tie division, the breastfeeds were still too painful and I felt that it had not worked, despite being told that it takes time for the tongue to learn to work the way it should. Again, hormones, anxiety and incredible sleep deprivation played a part here.
After a 24-hour wobble with some supplementation and the use of nipple shields, I saw a lactation consultant the following day. This was when things began to change. Seeing the lactation consultant had a positive impact from the start – my feelings were validated and my efforts praised. I left the room without my nipple shields and have never looked back. Finally, I had the right support to breastfeed successfully.
My feelings were validated and my efforts praised.
Having the right people and support behind me made a world of difference
My daughter is now two and a half years old and continues to enjoy nursing. This is something that we will continue until she no longer wants to breastfeed anymore.
Looking back, there is something to be said about how powerful breastfeeding support can be. Having people around you to validate your feelings, remind you of your successes and why you are doing this in the first place can make the world of difference when you are hormonal and battling with an array of emotions. Spending time educating yourself and being armed with evidence-based information is also helpful. Both times that I first breastfed my babies, I felt so in love. Words cannot really describe the feeling but 'euphoric' and'magical' readily come to mind and I thank the people who supported me.