World Breastfeeding in Public Day will be celebrating its second year on 22 February 2023. Leading the organisation of this years series of events is Danielle Facey from The Breastfeeding Mentor.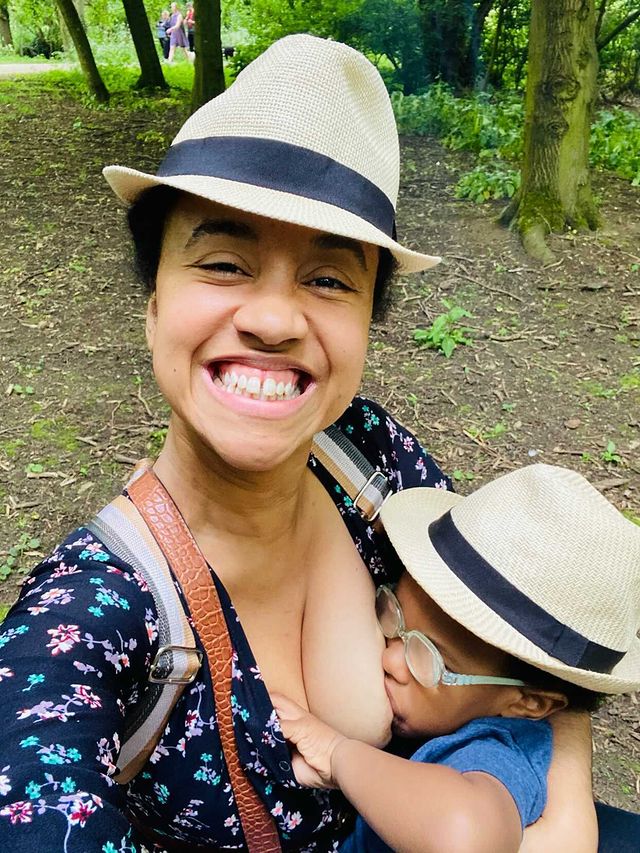 Danielle is an author, speaker and mama of one whom many of you know as The Breastfeeding Mentor. She is a self-care specialist who has dedicated herself to helping empower people to breastfeed on their own terms. Each and every day she educates and entertains people through her hugely popular social media channels.
Last year, Danielle was instrumental in the awareness raising and event organisation of the first-ever World Breastfeeding in Public Day. She hosted the flagship UK event in Birmingham City, UK and you can read more about that here.
During the live interview on Instagram Danielle will be talking to us about why World Breastfeeding in Public Day exists, why it matters and what events we can look forward to being a part of. She'll also be giving us tips for breastfeeding in public with confidence.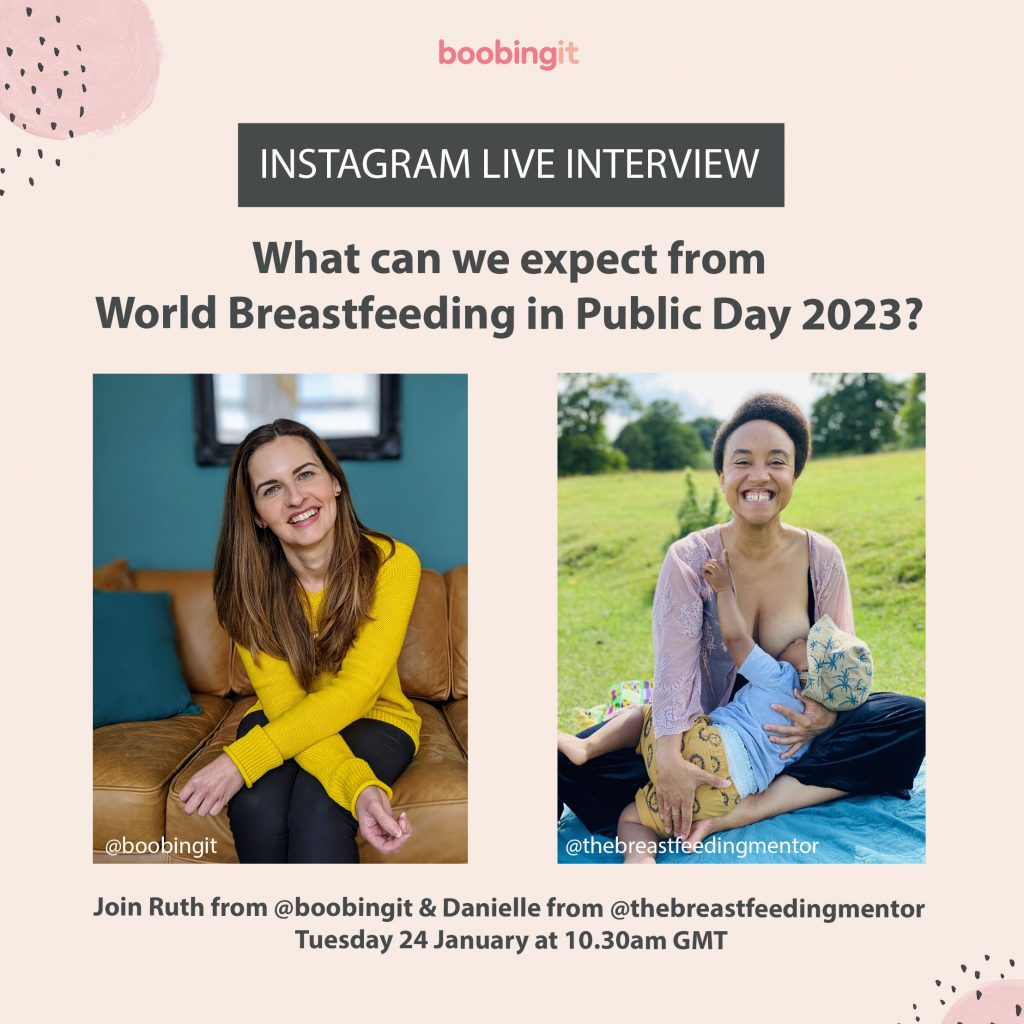 Join us on Instagram
Please do join us for this live interview on the boobingit Instagram page on Tuesday 24 January. Come with questions if you have any and find out how you can get involved with World Breastfeeding in Public Day 2023.
Join us for our Instagram Live
Find out more about World Breastfeeding in Public Day