On the podcast this week, I am joined by special guest Dr Lesley Dornan, who is a Lecturer in Nursing at the University of Ulster. Lesley's background is in breastfeeding and child and maternal health and she spent ten years overseas in South East Asia studying and working. Her PhD centred on breastfeeding, motivation and culture.
I first came in contact with Lesley when I attended a talk she did at the start of 2020. The talk was entitled 'Why women don't breastfeed' and it looked at the idea that women don't breastfeed, cultures do.
I found Lesley's talk fascinating and so I was delighted when she agreed to come on this podcast and talk more about her specialist subject!
Listen to the episode here!
Why culture impacts our decision to breastfeed
Lesley talks about the layers of culture at play and how this can have a huge impact in a person's decision to begin breastfeeding and continue to breastfeed. Helpfully, Lesley splits culture into four key segments:
1. Personal culture – our internal motivation, the goals we set, our hopes and dreams etc
2. Family culture – the thoughts, values and opinions of our close family members, the support system they are able to offer
3. Community culture – the external world we live in, the level of peer support we have
4. National culture – the shared believes and values held by the population of our nation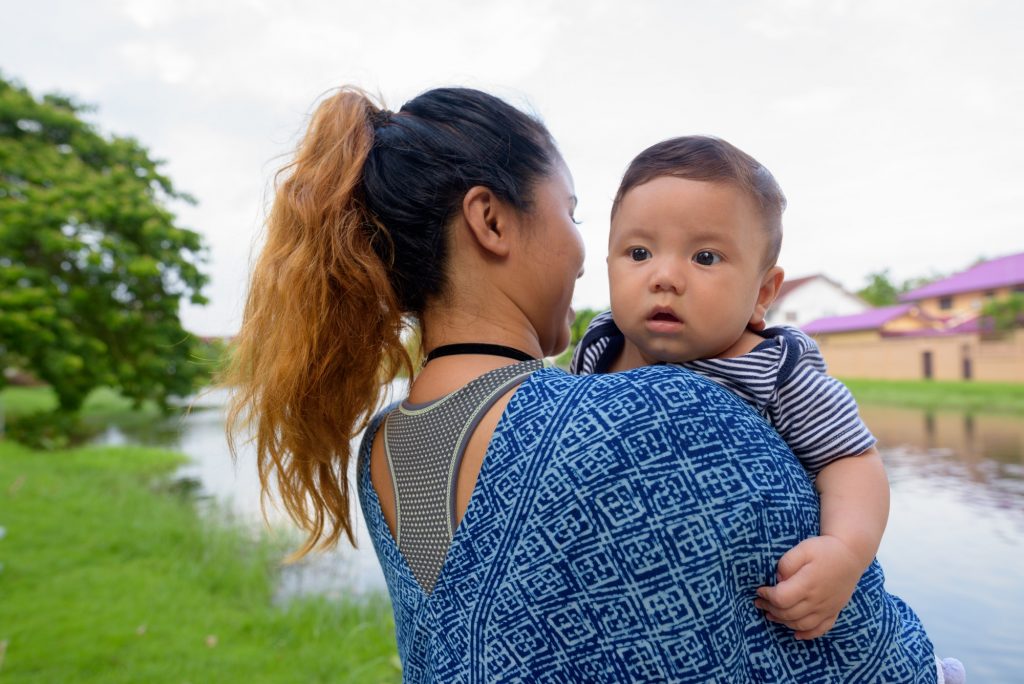 How breastfeeding is cherished in Thai culture and the idea of 'milk debt'
Lesley spent many years living, working, and studying in Thailand. She shares her amazing insights in to how Thai people look upon breastfeeding and how they treat new mothers. She explains the idea of the 'milk debt' between mother and child and why this is so significant in families. We go on to look at how this differs from outlook and perceptions in the likes of the UK, where breastfeeding rates are much lower than in Thailand.
"What's built into the culture is this idea of mothers' 'milk debt'. As mum gives to the baby her milk, it's seen as more than just breast milk but as something that is life-flowing. Then, later on, the idea is that the child will give back to their mother. The return of that privilege is very important in Thai culture."

Dr Lesley Dornan
Understanding the importance of motivation in initiating and continuing to breastfeed
In amongst our talk on cultural influences, we look at how this links into a person's motivation to want to breastfeed. Why do some people choose to breastfeed and how do their expectations and goals they set themselves impact their mindset? If breastfeeding doesn't get off to a good start and a person's confidence is knocked, how are they able to overcome that? Lesley talks about how her own work in this area was inspired by the research work of Janine Stockdale.
The importance of support
Finally, Lesley refers to the importance of finding a good support system – in-person or online. One of the most helpful things people can do is to seek out breastfeeding stories – not just the 'good' ones, but the challenging ones too! She draws from her own experience breastfeeding her sons and where she was able to seek support when things weren't going well. She also acknowledged the crucial role a mother's partner (or close family/friend) can be in helping them continue to breastfeed and get through those first few weeks of new motherhood.
"The resilience of mums is incredible…and regardless of whether you achieve all your breastfeeding goals or not – to start and explore it and to take that risk, celebrate that. Celebrate your choices and your achievements. None of us are perfect mums and so none of us are going to be perfect breastfeeding mums."

Dr Lesley Dornan
Lesley's big talking points
Cultural differences in how breastfeeding is looked upon and treated in Thailand Vs the UK
The big differences between breastfeeding rates in Thailand and the UK
The meaning and significance of mothers' 'milk debt' in Thai culture.
How the expectations and goals women set themselves affect their decision to continue to breastfeed
The important role a partner plays in breastfeeding and how they can bond with a breastfed baby
Knowing when to ask for help if breastfeeding gets tough
Sources
Breastfeeding, motivation and culture: an exploration of maternal influences within midwife-led instruction in an Asian setting – research study by Lesley Dornan et al.
Feasibility study to test Designer Breastfeeding™: a randomised controlled trial – research study by Janine Stockdale et al.
Breastfeeding rates in Thailand – WHO
Breastfeeding rates in the UK – WHO
Would you like to sponsor the boobingit podcast?
We're the UK's first and only breastfeeding podcast!